13-5⁄8" PCD 5000
The PCD 5000 complements the rig's BOP stack with a multi-seal barrier which seals of, and safely diverts, the flow from the annulus. The PCD 5000 body can handle pressures of up to 5000 psi and has a through bore of 13-5⁄8" when the bore protector is installed. The PCD 5000 acts as a multi-seal barrier system in operations such as:
Managed Pressure Drilling (MPD)
Pressurized Mud Cap Drilling (PMCD)
Under Balanced Drilling (UBD)
Additional barrier above the rig BOP/Annular with continuous monitoring
The patented sealing solution provides real time seal condition monitoring which creates operational redundancy and predictability. The condition and performance of the sealing elements are monitored and logged at all times. Unlike many conventional RCD systems, the Wellis MPcD sealing element's pressure rating is not de-rated when the rpm increases.
---
Customer and operation specific
The PCD can be configured according to customer specific operational requirements. As a standard, the PCD comes with a 13-5⁄8" 5K API bottom flange. However, the bottom housing of the PCD is interchangeable and can be replaced by different x-overs and flow spools with customer-specified outlets to match stack-up interfaces and reduce stack height. A few examples of bottom housings: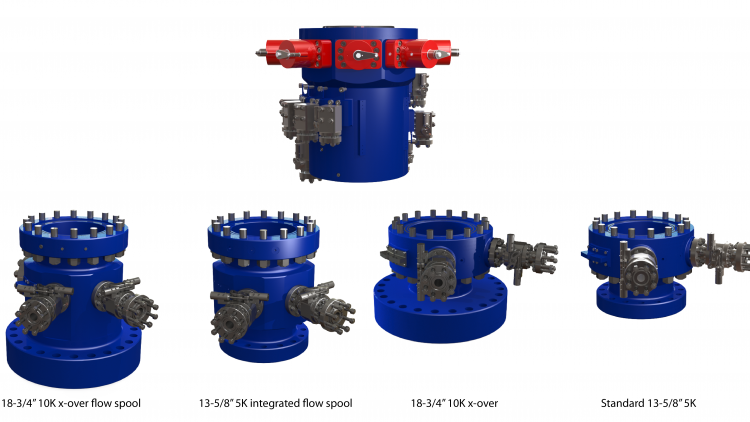 Operating range
The PCD 5000 has excellent capacity with a full dynamic pressure rating throughout the entire operating range from 0 to 150 rpm. Short excursions to 200 rpm are allowed.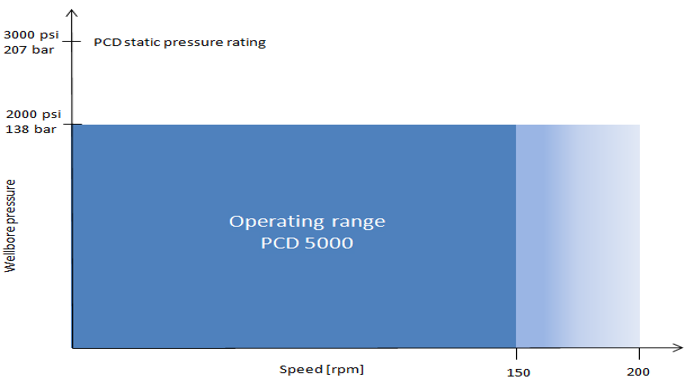 System overview
The PCD 5000 system consist of:
PCD 5000 unit
Control container
HMI work station
Pressure distribution skid
Lubrication and slop tank
Pre-loaded seal cartridge and bore protector
Running tool with operation-specific drill collars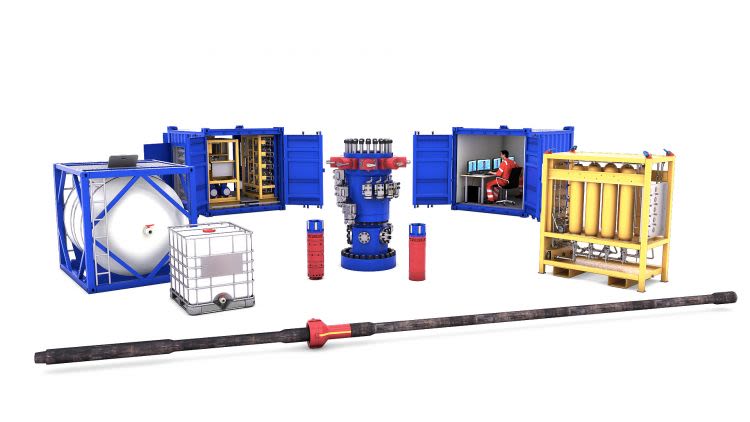 18 ¾" PCD
Wellis are currently building an 18 ¾" PCD. This PCD functions on the same principles as the PCD 5000. The 18 ¾" PCD body can handle pressures of up to 3000 psi and has a through bore of 18 3/4" when the bore protector is installed. This enables the PCD to be installed for a longer periods of time, with no need to rig down for BOP testing or when running large OD BHA's through.
The 18 ¾" PCD will be commercially available in Q1 2019.