Managed Pressure Drilling
Managed pressure drilling requires a closed loop system in order to manage the downhole pressure. The closed loop is achieved by sealing off and re-directing the return mud flow. Historically the top side sealing device has been a Rotating Control Device (RCD) with, as the name suggests, a rotating sealing element. This element seals against, and rotates with, the drill pipe during drilling where the rotation is enabled by a bearing assembly. The RCDs normally have one or two sealing elements leaving little redundancy if the elements should fail.
Pressure Control Device
The Wellis MPcD Pressure Control Device (PCD) represents a game-changing technology for the MPD industry with multiple and non-rotating sealing elements. The seals are stationary, i.e. they have no bearing assembly. The PCD provides predictability through real-time condition monitoring of seal status, early wear detection and redundancy through the multiple seal barrier. In addition, the running of the sealing elements cartridge is fast, safe and efficient, allowing the rig to easily convert from conventional to MPD drilling mode.
Patented pressure monitoring and sealing solution
Wellis MPcD holds 7 international and 1 national patent where gradient control and direct lubrication are represented in the PCD system. The Wellis MPcD sealing element is stacked in a cartridge with a standard configuration of 4 seals. The annulus pressure below the bottom seal is evenly distributed over the 4 seals by means of gradient chambers between the sealing elements.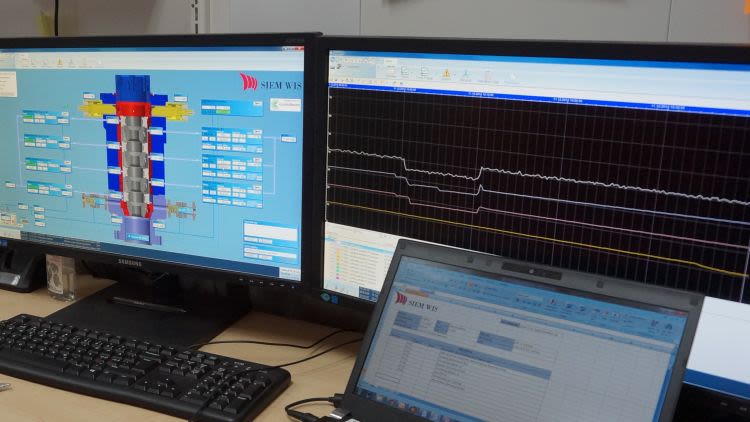 The volume between the seals, the gradient chambers, is filled with fluid and is precisely controlled by the control system. The gradient chamber pressures are automatically adjusted depending on the annulus pressure. Should one seal fail, the gradient chamber pressure automatically adjusts and redistributes the annulus pressure evenly over the remaining seals. The gradient chamber pressures are continuously monitored and logged during operation.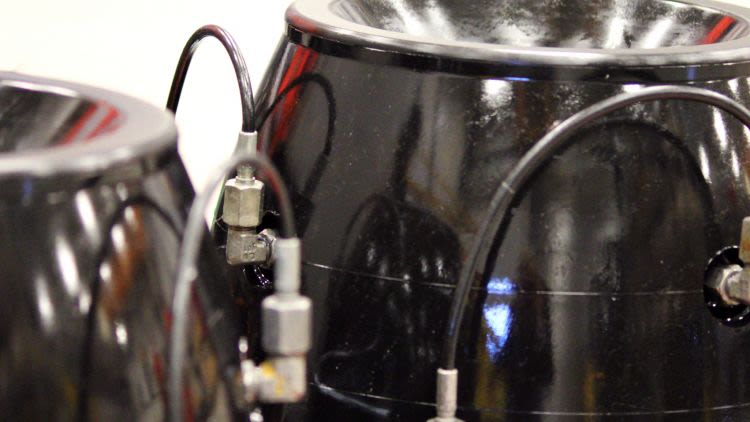 The direct lubrication in the seals reduces wear, increasing seal lifetime and enabling full seal integrity when the speed (rpm) and penetration rate (ROP) increase. While competitors de-rate the dynamic pressure rating with increasing rpm, the PCD allows the operation to continue with full dynamic pressure rating.
Read more about our products and download the PCD brochure here.
---